TIM
The new concept store: pilot the experience.
TIM is the leading ICT industry group in Italy and Brazil. At the forefront of digital technologies, it develops network infrastructures and offers fixed and mobile telephony services and products. In recent years, the TIM brand has redefined its perception in the opinion of the general public, reaffirming its leadership. In this context, there was a need to align its stores with its new profile.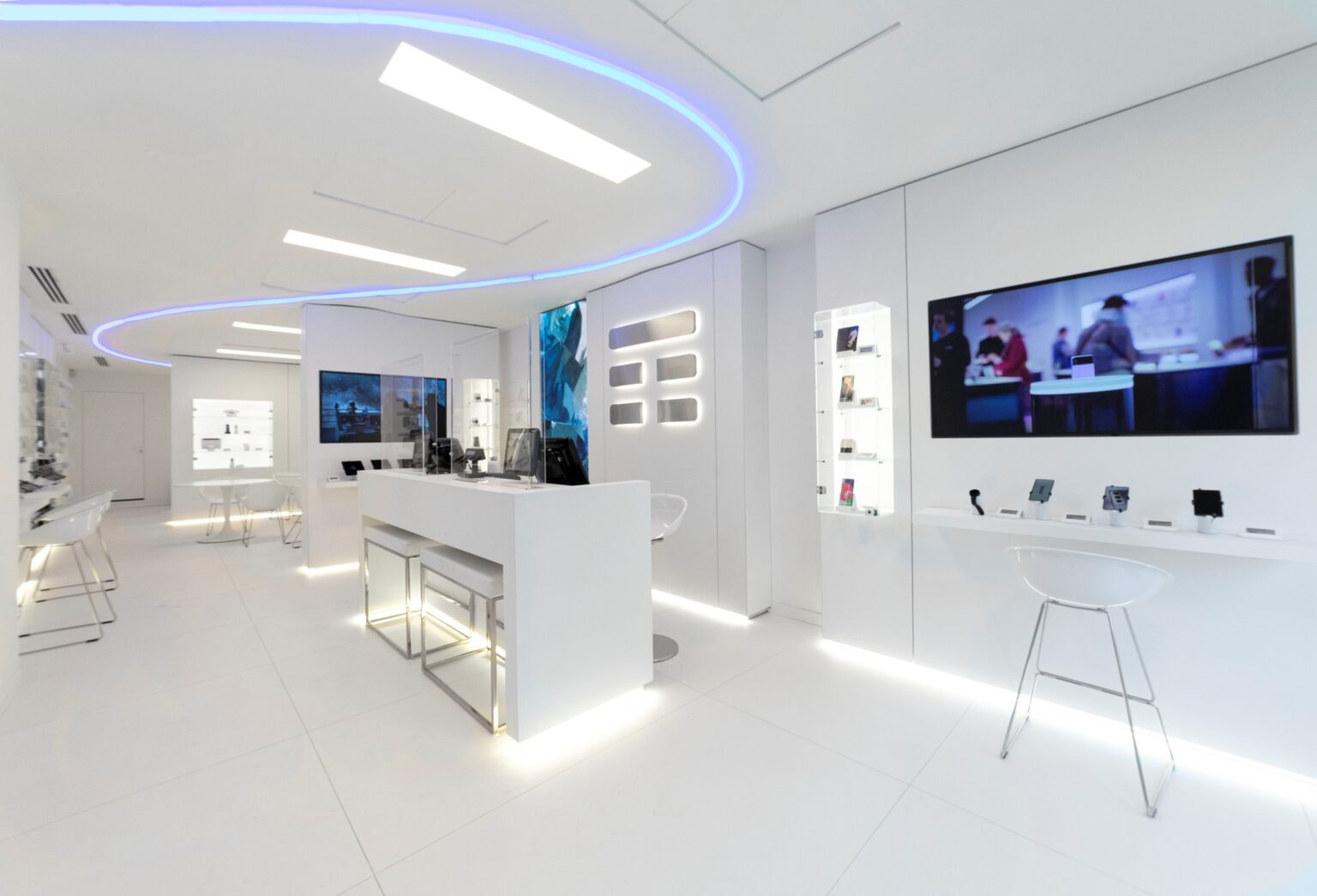 Inarea accompanied TIM management in the process of reconfiguring the retail theme, imagining new spaces for relationships and experiences. A Design Sprint course identified and shared the strategic guidelines that oriented the architectural project.
The concept for the new stores starts from a vision of integrating the nature dimension with technology and its potential. Nature and technology are treated as symbiotic – not contrasting – elements. Attention to nature is not limited to the visual field: the principles of new Green architecture permeate the entire project, which place environmental sustainability and its impact on the ecosystem in pole position.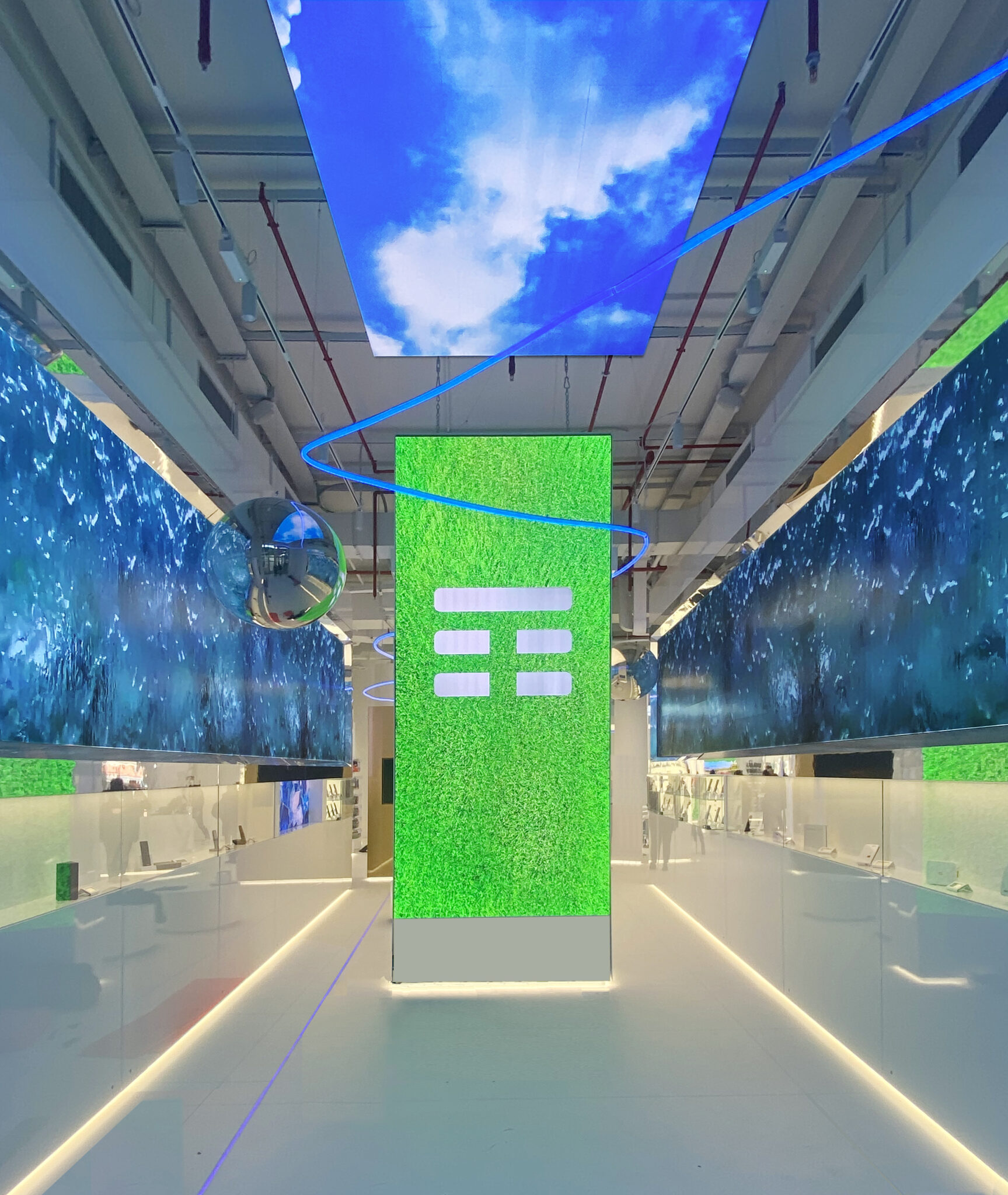 The store offers a customer journey that includes not only products and services, but an experiential path in which natural elements (such as foliage, water and landscapes) are combined with technology brands and TIM's offer. The blue fibre that runs throughout the store and the gold of TIM Vision content underscore brand prerogatives.
The space's relational dimension is assigned to the "TIM lounge", identified during the first phase of the Design Sprint as MVE (Minimum Viable Experience), representing the central part of the new concept store. In this area, the customer will not only be able to get to know the products and offers of personal interest, but will also be able to try them as if they were at home enjoying the entertainment offered by the TIM world.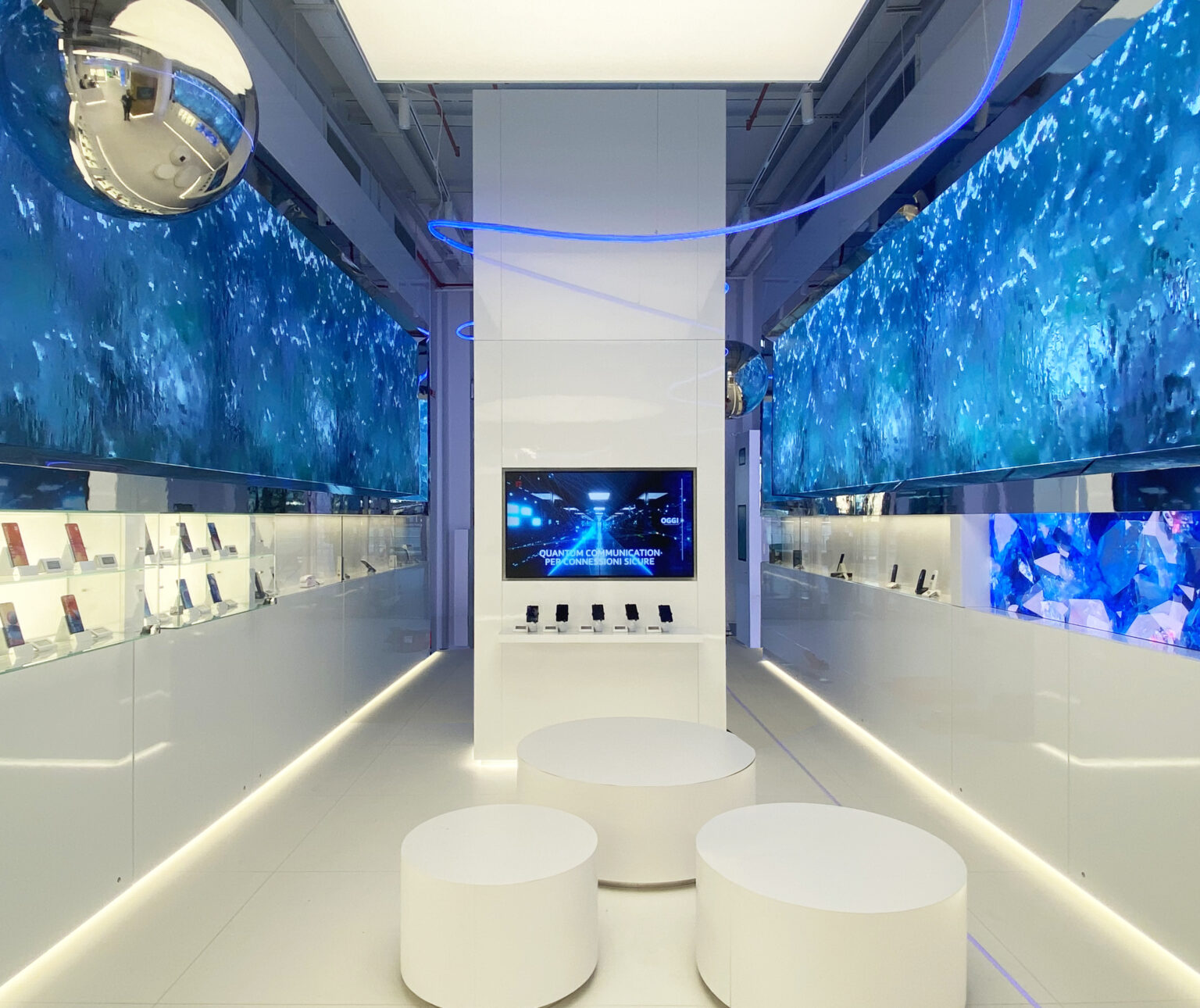 The flagship store in Milan's Piazza Gae Aulenti is where the new concept is articulated, fusing the principles of eco-sustainability with a completely renewed image of the TIM world and its offer. The image is strongly characterized by technology, which makes the store a shifting place thanks to the projection of images and content: a constantly evolving schedule with strong emotive impact.
The flagship store in Rome, in Viale Liegi, constitutes a multifaceted space that accompanies the customer in an exploration of the TIM world. The neutral shades of floors and ceilings are contrasted by the scenic impact of the large ledwall, which welcomes visitors at the entrance. The blue fibre reaches the ceiling and is duplicated and multiplied with the other elements in a convex mirror, which acts as a perspective amplifier. The display includes furnishings intended to encourage shoppers to linger for as long as they like and try the products from an experiential perspective.