Coni
A century of Italian sport
CONI is the Italian National Olympic Committee and the country's governing sport authority. It recognizes 44 national sports federations, 19 associated disciplines, 15 national sports promotion bodies, 19 meritorious associations: 120,000 sports clubs for a total of about 12,000,000 members.
Inarea had designed CONI's previous identity system and was invited by the powers that be to showcase the Italian Olympic Committee's amazing heritage of national sport. The reinterpretation of this history laid the foundations for a contemporary redesign of the traditional three-colour shield, which has always been used on the kit worn by Italian athletes. The classic look opened the door to new brand languages that connected history and future.
For of its hundredth anniversary, CONI got a new look.
The celebratory brand prepared for CONI's one hundredth birthday made clear reference to the Olympic circles. The number 100, alone or as a container for the brand, combined with the dates 1914–2014, forged an association as logical as it is emotional for the values of Italian sport.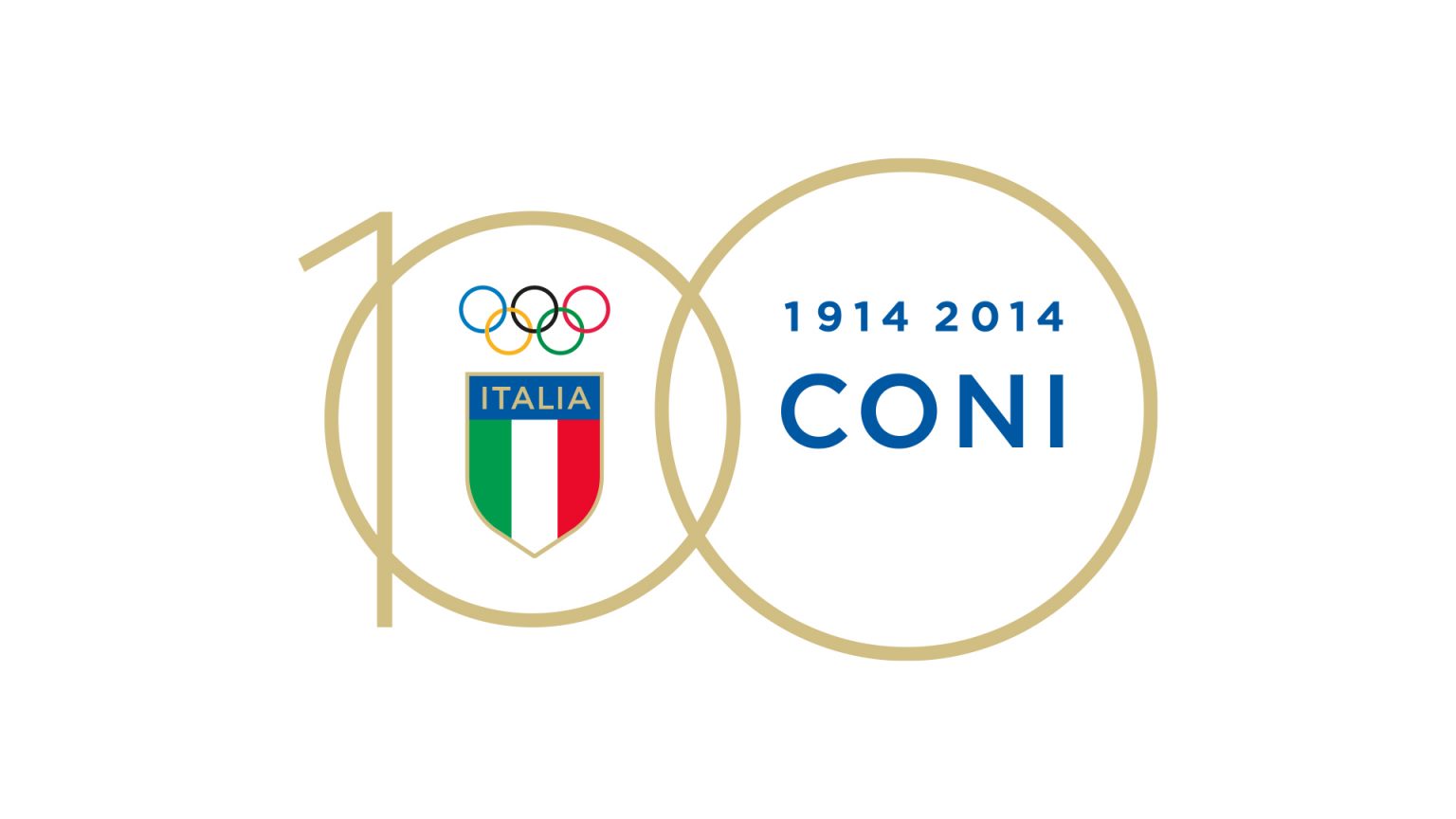 A brand designed to accompany events and communication of celebrations in general actually became a driver of change because it was a reminder that the future often has ancient roots.